TOOLEX is the biggest fair in Poland dedicated only to machine tools and tools where the market leaders present their novelties for processing technology used during the implementation of industry 4.0.


The event is attended by leading designers, manufacturers and distributors of machine tools and tools. Many exhibitors present their machines in motion and display technological solutions developed in order to lower production costs. Including OILexpo, the Lubricants and Process Fluids for Industry Zone, the event will feature entities operating in the fields of lubricants, greases and cooling agents used in processing of metals. The trade fair will also be an opportunity to present robotization and automation novelties, industrial metrology systems, latest software for the industry engineering and OHS solutions.
Over 5,800  visitors, 150 exhibitors from 8 countries, 12,000 square meters of exhibition area and 4 conferences attended by experts in their field – these figures perfectly summarize TOOLEX
Thousands of guests include presidents and directors of companies, CNC operators, programmers, quality inspectors and maintenance technicians. TOOLEX is attended both by business representatives, who participate the event to conclude new agreements, and people working in production, interested in technological novelties.
For years valuable meetings, the presence of market leaders and visitors looking for new purchase opportunities have been high on the list of reasons for TOOLEX's continuous success and development. The presence of specialists and a high rate of orders resulting from live meetings are what makes TOOLEX such a renowned event, standing out both in Poland and abroad.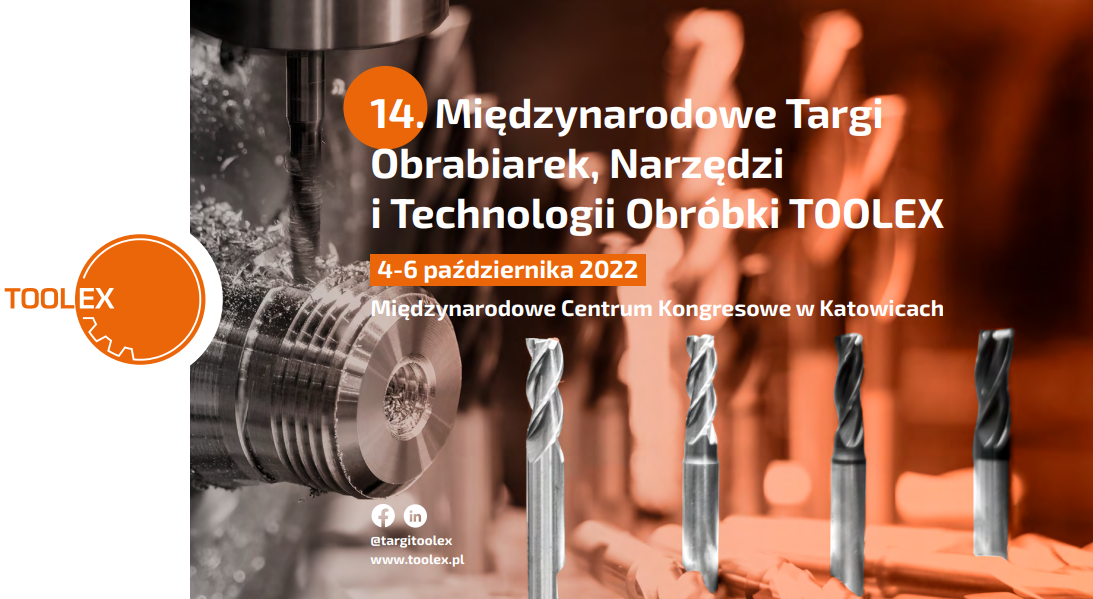 See the full summary of TOOLEX 2022
The International Trade Fair of Machine Tools, Tools and Processing Technology TOOLEX is held in the prestigious and modern hall of the International Congress Centre. The venue is suitable for hosting congresses, conferences, exhibitions, trade fairs and live shows. Its multifunctional area, suitable for organizing trade fairs, has a total surface area of 12,000 square meters, while the entire venue totals 38,000 square meters of surface area. On 3 days in a year, the TOOLEX trade fair transforms Katowice into a capital of industry of the future!
Organized in Katowice, a metropolitan area lying at the intersection of main roads and railways, in the vicinity of the Katowice Airport, TOOLEX is easily accessible to both domestic and international clients, who can easily establish business relationships in a comfortable environment.
Are you interested in the latest products of leaders in machine tools and tools manufacturing?
Do you believe that business is best done in person?
Do you prefer watching machinery in motion to watching tutorials as well as learning from experts instead of reading rough reports?
If yes, TOOLEX is the best answer for your business – let's drive the economy together!